Back
Warehouse space for long-term lease
04.12.2018
Warehouse space located next to Bad Salzungen and transport links B 19 and B 62 ensures tremendous development prospects for logistic or industrial company.
The warehouse building (675 sq.m.) and warehouse space (380 sq.m.) with office space in the central building are equipped with power supply, phone and internet communications, overhead crane and storage racks. The autonomous heating system (by gas or other means) might be installed as well.
Features and utilities:
Heating system
Lighting
Sewage system
Sanitary facilities
Power supply, i.e., high voltage line
Internet
Onsite parking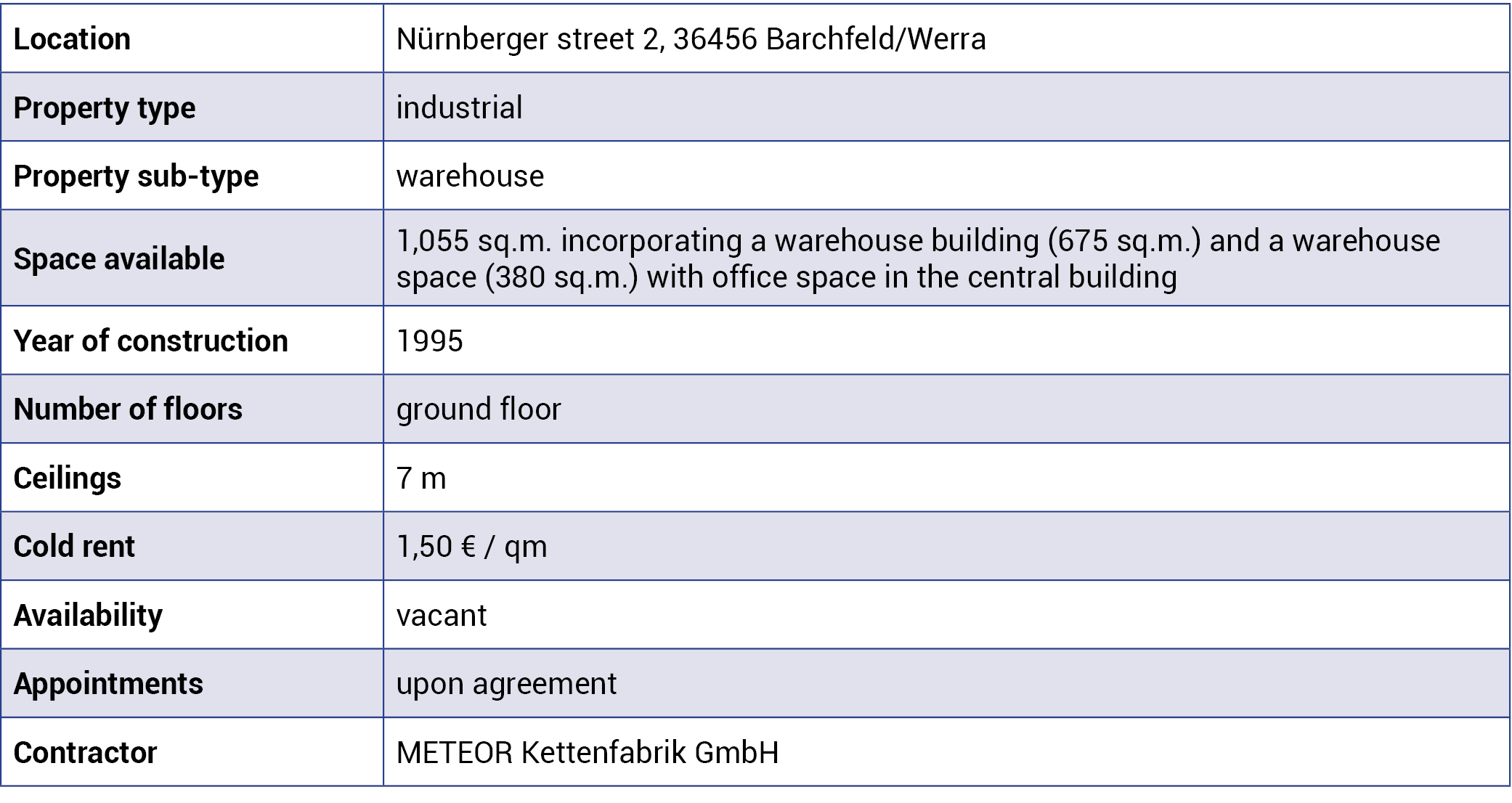 Priority is given to mechanical engineering and metalworking companies (CNC-production, laser cutting, bending, punching, grinding) in order to develop cooperation.
Contact person:
Mr. Alexandr Misyukovetc
Tel.: +49 (0) 36961/69 04-18
Fax: +49 (0) 36961/69 04-29
am@meteor-ketten.com